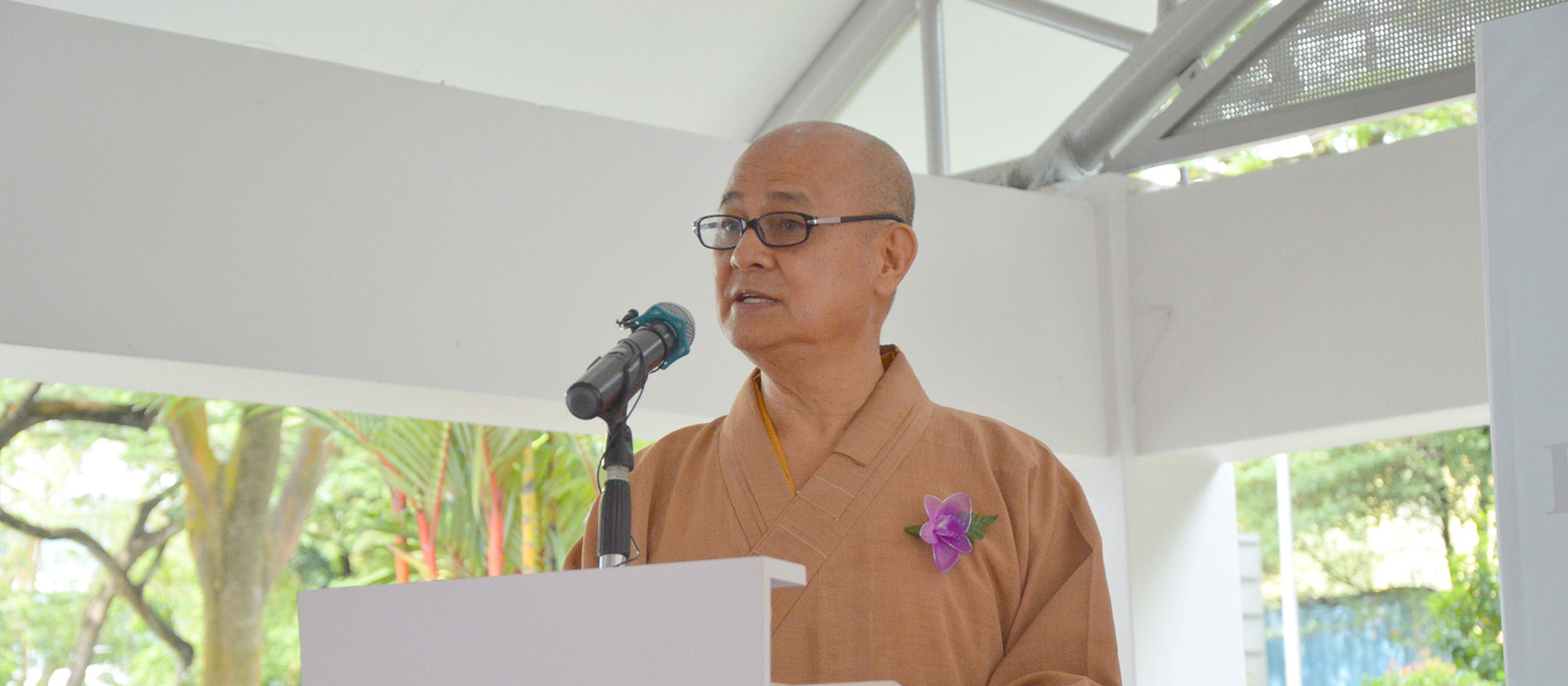 Foreword
Singapore Buddhist Free Clinic respect the privacy and confidentiality individual's personal data. We are committed to implementing policies, practices and processes to safeguard the collection, use and disclosure of the personal data you provide us, in compliance with the Singapore Personal Data Protection Act (PDPA) 2012.
We have developed this Privacy / Data Protection Policy to assist you in understanding how we collect, use, disclose, process and retain your personal data with regards to:
Document Control
| | |
| --- | --- |
| Organisation | Singapore Buddhist Free Clinic |
| Title | Personal Data Protection Policy |
| Owner | DPO Office |
| Original Issue Date | 28 July 2017 |
| Revised on | 10 April 2018 |
Revision History
| Edition | Edited By | Date | Approved On | Approved By |
| --- | --- | --- | --- | --- |
| First Edition | Tan JN | 7 June 2017 | 17 Jun 2017 | BOD |
| 2nd Edition | Tan JN | 10 April 2018 | 13 April 2018 | BOD |
Document Distribution
Data Protection Unit
Designation
Main Office
HR Manager (Chief Data Protection Officer)
Financial Controller, Sr Accounts Assistant, Accounts Assistants
Admin Manager, Finance cum Admin Assistant
Main/Branch Clinics
Branch Managers, Assistant Br Managers, Physicians, Clinic Assistants
Website
www.sbfc.org.sg
How We Collect Your Personal Data
The PDPA defines personal data as "data", whether true or not, about an individual who can be identified
From that data; or
From that data and other information to which the organisation has or is likely to have access."
We collect the personal data of our prospects and clients through the following methods / channels:
When you apply to join us as members
When you accept appointment as our Trustees, Directors or Committees
When you make donation online/offline
When you visit us for consultation/counselling
When you apply for our job vacancy
When you apply for fee waiver
When you participate in our fund raising events
When you sign up for our seminars
When you give us your feedback
When you send in your personal details to us via email
Types of Personal Data We Collect About You
The types of personal data we collect about you may include:
Personal Details e.g. Name, Nationality, NRIC, Foreign Identification Numbers, Work Permit, Passport, Date of Birth, Gender
Personal Contact Information e.g. Addresses, phone numbers, email addresses
Marital Status
Educational and Professional Qualifications
Medical Details/Health Information
Family Income (for application of fee waiver)
Employment History (for job application)
Family Background, Financial Information (for staff and job application)
Bank account number (for staff)
Photos & Video Footage
How We Use Your Personal Data
We use the personal data we have collected about you for one or more of the following purposes:
Process and administer donations received
Organising campaigns to raise funds
Process applications for volunteering opportunities at our events and/or services
Maintain records for medical consultation
Maintain records for counselling services
Process membership application and administer membership records
Recruitment & selection
Staff remuneration, benefits, training & development, appraisal etc.
Sending out newsletters and updates
Comply with legal obligations and regulatory requirements
Seeking feedback/comments regarding our services
Maintain and Update various records in our databases
Printing of receipts
Contract signing or renewal
Responding to feedbacks and suggestions
Feedbacks/claims/disputes investigations and responses
Provide usage of online services
Communicate with donors, patients, employees, members and website visitors
Any other reasonable usages­­­­­
Who We Disclose Your Personal Data To
Where required to do so by law, we will disclose your personal data to the relevant authorities or to law enforcement agencies upon their requests.
A. Government and Statutory Department
The Registry of Societies
The commissioner of Charities
Ministry of Health, Hospitals
Ministry of Home Affairs, Police
Ministry of Defense, Central Manpower Base
Ministry of Manpower
Central Provident Fund Board
Inlands Revenue Authority of Singapore
Housing and Development Board
Marriage Registry
National Counsel for Social Services
Other government department/agencies
B. Private Organisations
External Consultants (e.g. Auditors/Lawyers)
Banks or Financial Institutions
Information Technology Service Providers
Insurance Companies (Group Insurance for Employees)
Post Office, delivery and courier services
Our authorized printing agencies
Events/Programs/Videos Producers
Multi-Media
How We Manage the Collection, Use and Disclosure of Your Personal Data
We take our responsibilities under the PDPA seriously. We are committed to implementing policies, practices and processes for data protection that comply closely with the PDPA obligations. These are elaborated in the rest of this Policy document.
1. Personal Data Security and Storage
If data are stored on paper, it should be safe kept by the responsible employees. For data kept in server:
The server should be protected by physical lock,
There must be regular backup (at least weekly), there must be quarterly restoration to ensure the successful back up and restoration.
Access to server must be protected by login ID and password,
The data server must be protected by firewall to minimize the risk of cyber attack.
2. Obtaining Consent
Before we collect, use or disclose your personal data, we will notify you of the purpose why we are doing so via our data protection policy available at our website. We next obtain written confirmation from you on your expressed consent. As far as possible, we will not collect more personal data than necessary for the stated purpose.
Under certain circumstances, we may assume deemed consent from you when you voluntarily provide your personal data for the stated purpose, e.g. when you visit our clinics for consultation, or when you make a donation online/office and provide personal particulars for tax deduction purposes .
3. Third-Party Consent
If you have a one-on-one meeting with us or do a transaction with us on behalf of another individual, you must first obtain consent from that individual in order for us to collect, use or disclose his/her personal data.
4. Withdrawal of Consent for receiving communication from us
If you wish to withdraw consent for receiving communication from us, you should give us reasonable advance notice. You have to be aware, though, of the likely consequences of your withdrawal of consent, e.g. without your consent, we may not be able to inform you of future updates.
Your request for withdrawal of consent can take the form of an email or letter to us.
Accessing and Making Correction to Your Personal Data
You may write in to us, based on reasonable grounds, to find out how we have been using or disclosing your personal data. We are obligated under the PDPA to allow you access to your personal data of the past one year, and to make any correction if there is any error or omission. Before we accede to your request, we may need to verify your identity by checking your NRIC or other legal identification document. We will try to respond to your request within 30 days. We will give you an estimate of how long it is going to take to retrieve all the relevant data if it requires more than 30 days to retrieve the data you requested.
Accuracy of Your Personal Data
We will take reasonable precautions and verification checks to ensure that the personal data we have collected from you is reasonably accurate, complete and up-to-date. From time to time, we will do a verification exercise for you to update us on any changes to your personal data. If you are our members, staff, patients, donors or volunteers, it is important that you update us if there are any changes in your personal information such as your home address, phone number etc
Protection of Personal Data
We have implemented an Information Security Policy that governs how personal data and confidential information are protected within our organisation.
We will take the necessary security arrangements to protect your personal data that is under our charge or control to prevent unauthorised access, collection, use, disclosure, or similar risks.
All our employees will take reasonable and appropriate measures to maintain the confidentiality and integrity of your personal data, and will only share your data with authorised persons on a 'need to know' basis.
External data intermediaries who process and maintain your personal data on our behalf will be bound by contractual data security arrangements we have with them.
Retention of Personal Data
We will not retain any of your personal data under our charge or control when it is no longer necessary for any business or legal purposes. We have a Document Retention Policy that spells out how long we ought to retain each type of confidential document or personal data. Certain retention periods are based on statutory or regulatory requirements.
We will ensure that your personal data that no longer has any business or legal use will be destroyed or disposed of in a secure manner. This applies to both paper documents and electronic data stored in databases.
Disposal of Personal Data no longer required
Generally, for Personal Data no longer required, it must be disposed of in the following manner,
Need to confirm data are due for disposal/destruction by referring to data retention policy.
All personal data must be disposed in a secured way, eg: by shedding, incineration, safe disposal companies with certifications.
Need to perform secure deletion, erase data written on media meant for disposal, redeploying or exchanging,
Record keeping for disposal – stating the date, brief description of documents destroyed, method of disposal, name of staff responsible.
Transfer of Personal Data
If there is a need for us to transfer your personal data to another country, (eg.the servers are located outside Singapore)
Please note that your personal data may be transferred to — and maintained on — computers located outside Singapore where the data protection laws may differ from those in your state, province, country or other governmental jurisdiction.
If you are located outside Singapore and choose to provide your personal data to us, please note that we transfer the information to Singapore for processing here.
What to do if you have a concern/feedback
If you have any concerns or problems with the way your personal data has been handled, please contact our Data Protection Officer at dpo@sbfc.org.sg.
To assist us in dealing with your complaint, please provide the following:
Full name and NRIC or Passport number of the person lodging the complaint;
A clear photocopy of his/her NRIC or Passport;
Contact details;
Name of the officer, employee (and his/her division) by whom the Personal Data was collected;
Details of the complaint;
Time frame over which the suspected wrongdoing occurred; and
Documentary evidence in support of the complaint.
Complaints procedure
Upon receiving your complaint, our Data Protection Officer(s) will confirm that your complaint will be investigated within 3 working days and provide you with an estimate of how long you should expect to wait to receive a full response. While SBFC endeavours to respond as promptly as possible, response times will vary depending on the nature of the complaint.
Our Data Protection Officers will liaise with the relevant departments to investigate your complaint. You will be notified of the investigation outcome in writing within reasonable time and any action(s) taken if your complaint has been upheld, or otherwise.
Appeal Procedure
If you feel that your complaint has not been resolved satisfactorily by our Data Protection Officers, you may appeal to the Board Members of the SBFC within fourteen (14) days of receipt of the written notice of our Data Protection Officers informing you of the outcome of the investigations into your complaint.
SBFCs Senior Management will inform you of the outcome of their re-investigation.
How to handle Data Breach (if any)
The reporting party will fill up an incident report providing as much details as possible as suggested in the form (Appendix 1)
The DPO will analyze the Breach and classify them into:

Malicious Activities
Staff errors
Vendor's errors
Physical Security Breach
Computer Security Breach
Cyber Attack

Containing the Breach

Shut down the compromised system that led to the data breach
Put a stop to practices that led to the data breach
Isolate the causes of the data breach in the system, and where applicable, change the access rights to the compromised system and remove external connections to the system
Establish whether steps can be taken to recover lost data and limit any damage caused by the breach
Address lapses in processes that led to the data breach
Prevent further unauthorized access to the system. Reset passwords if accounts and passwords have been compromised

Assessing Risks and Impact

Risk and Impact on Individuals

How many people were affected?
Whose personal data had been breached?
What types of personal data were involved?
Any additional measures in place to minimize the impact of a data breach

Risk and Impact on Organizations

What caused the data breach?
When and how often did the breach occur?
Who might gain access to the compromised personal data?
Will compromised data affect transactions with any other third parties?

Reporting the Incident

Who to notify?

Individuals whose personal data have been compromised. This includes guardians or parents of young children whose personal data have been compromised.
Other parties such as banks, credit card companies or the police, where relevant.
PDPC especially if data breach involves sensitive personal data. Details Required:

Extent of the data breach
Type and volume of personal data involved
Cause or suspected cause of the breach
Whether the breach has been rectified
Measures and processes that the organization had put in place at the time of the breach
Information on whether affected individuals of the data breach were notified
Contact details of persons whom the PDPC could liaise with for further information or clarification

Details (listed in item iii above) of data breach can be sent to the PDPC at info@pdpc.gov.sg For urgent notification of major cases, organizations may also contact the commission at +65 63773131

When to notify?

Affected individuals immediately if a data breach involves sensitive personal data. This allows them to take necessary actions early to avoid potential abuse of the compromised data.
Affected individuals when the data breach is resolved.

How to notify?

Adopt the most effective ways to reach out to affected individuals, taking into consideration the urgency of the situation and number of individuals affected. (eg media releases, social media, e-mails, telephone calls, faxes and letters)

What to notify?

How and when the data breach occurred, types of personal data involved in the data breach.
What the organization has done or will be doing in response to the risks brought about by the data breach
Specific facts on the data breach where applicable, and actions individuals can take to prevent that data from being misused or abused.
Contact details and how affected individuals can reach the organization for further information or assistance (eg helpline numbers, e-mail addresses or websites).
Changes to This Data Protection Policy
We will update our Data Protection Policy when need arises. We will notify you of any changes by posting the policy on this page.
Please revisit this page for the latest update. Changes to this Policy are effective when they are posted on this page.
Contacting Us
If you have any questions about our collection, use, and/or disclosure of your personal data; feedback regarding this Policy, or any complaint you have relating to how we manage your personal data, you may contact our Data Protection Officer(s) at
Name: Data Protection Officer
Contact Number: 63090599
Email Address: dpo@sbfc.org.sg

Any query or complaint should include, at least, the following details:
Full name and email address
Brief description of the query or complaint
We treat such queries and complaints seriously and will deal with them confidentially and within reasonable time.