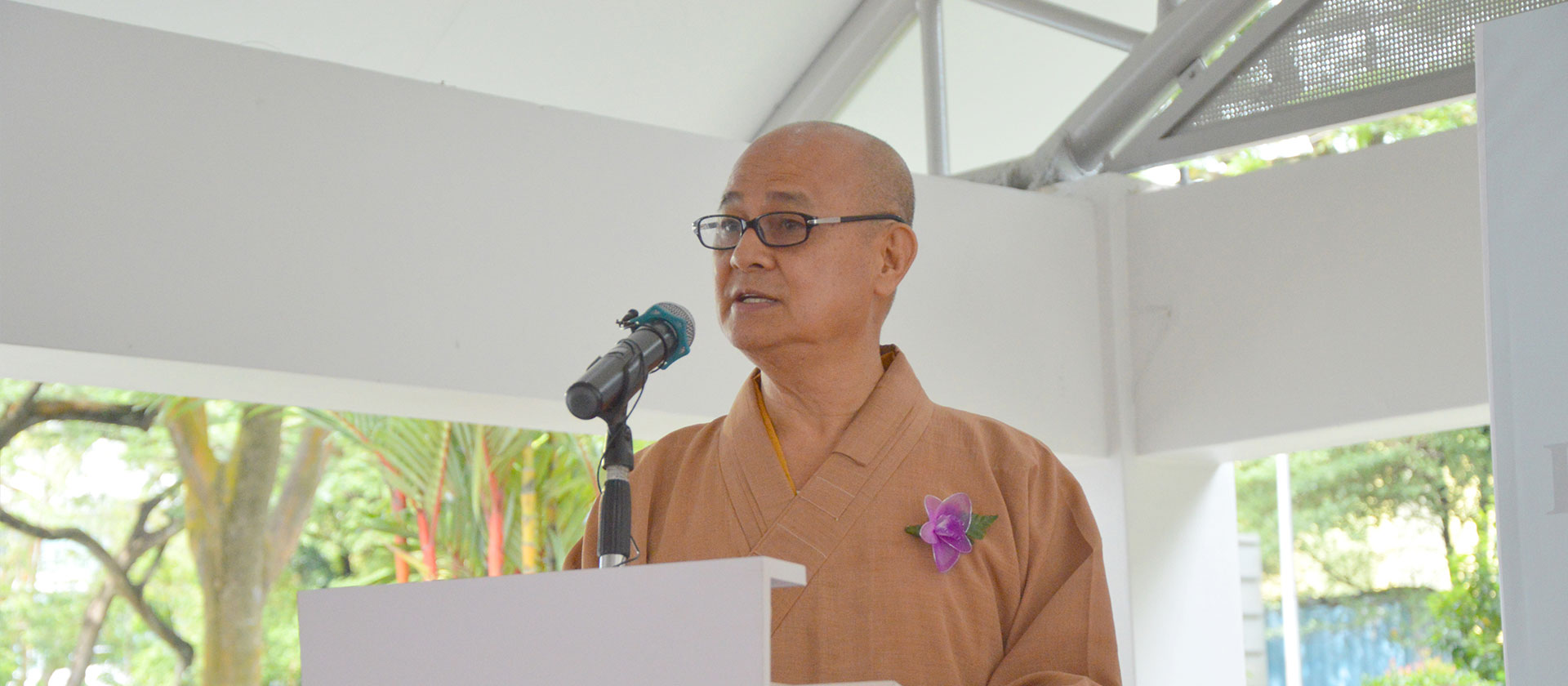 Administration Information
| | |
| --- | --- |
| Organisation | Singapore Buddhist Free Clinic |
| Address | 48 Lor 23 Geylang Singapore 388376 |
| UEN | S69SS0009J |
| IPC Status | A Member of Health Endowment Fund |
| Medical Fund Regn No | HEF 0038/G |
| Expired Date | 30/09/2024 |
| Trustees | Sek Tat Jin Sik Kwang Sheng, Shi Fa Hui, Sik Ching Chung |
The 30th Board Of Director
(Appointment Date 26/09/2020, Inauguration Date 10/10/2020)
BOARD MEMBERS
President
Sik Kwang Sheng
Vice President
Sek Bao Ning
Secretary
Chan Yong Luan
Assistant Secretary
Chan Poh Swai
Treasurer
Lim Teck Foon
Assistant Treasurer
Goh Swee Sheng
Medical Director
See Long Hian
Deputy Medical Director
Yim Chong Sheng
Director
Sik Ching Chung, Chia Ti Yu, Tham Mun Chun, Seck Poh Soon, Chan Ruo Ying
EXECUTIVE COMMITTEE
Chairman
Sik Kwang Sheng
Members
Sek Bao Ning, Chan Yong Luan, Chan Poh Swai, Lim Teck Foon, Goh Swee Sheng
FINANCE COMMITTEE
Chairman
Lim Teck Foon
Members
Goh Swee Sheng, Chan Poh Swai, Yim Chong Seng, Sik Ching Chung, Leong Lam Cheong, Liang Ah Pui, Chia Seng Leng, Chan Man Tan
FUND RAISING COMMITTEE
Chairman
Goh Swee Sheng
Members
Chia Seng Leng, Choo Tiong Hum, Sek Bao Ning, Sik Ching Chung
HR COMMITTEE
Chairman
Chan Poh Swai
Members
Lim Teck Foon, Chan Yong Luan, Goh Swee Sheng, Choo Tiong Hum
MEDICAL ADVISORY COMMITTEE
Chairman
See Long Hian
Members
Yim Chong Seng, Sek Bao Ning, Ong Quee Lan
COUNSELLING SERVICES COMMITTEE
Chairman
Chan Yong Luan
Members
Lim Teck Foon, Chan Man Tan
AUDIT COMMITTEE
Chairman
Chia Ti Yu
Members
Tham Mun Chun, Chan Poh Swai
EXTERNAL AUDITORS
Chew Whye Lee Pac
INTERNAL AUDITORS
Shared Services for Charities Limited
LEGAL ADVISORS
Mr Choo Si Sen ( JP PBM BBM )
MANAGEMENT TEAM
Chief Executive Officer
Seck Sian Tiong

HR Manager

Tang Sook Fong

Branch Managers

Ng Gek Eng (MC)




Lee Poh Kiau (TP)




Lim Kah Eng (RH)




Seck Mun Ho (AMK)




Lye Chew Har (JUR)




Peh Hong (SBW)




Lim Kee Seng (DV)




Lim Siew Hee (TAM)

HQ Contact Details
HQ Contact Details
Main Line: 6748 7292
Fax: 6748 7239
Email: admin@sbfc.org.sg
Website: http://www.sbfc.org.sg
Conflict of Interest Policy
Policy Statements
The Clinic's policy on conflict of interest is that Board of Directors and key staff members are required to declare any personal or vested interest in business transactions, contracts and/or joint ventures that the Clinic may enter into, as soon as such conflict or the possibility of such conflict arises, and abstain from discussion, decision-making and/or voting on the transaction or contract.
• Declare any close relationships (i.e. more than acquaintances) with potential staff recruits, and refrain from influencing decisions on the recruitment process.
• Serve without remuneration so as to maintain the integrity of serving for public trust and community good instead of personal gain.
• In performing Board member duties, not to accept (or offer) personal favors or gifts from (or to) any interest group or constituency, or staff of the Clinic.
• Refrain from sharing with third parties any privileged/confidential information obtained in the course of their work as the Clinic Board members.
Whistle-Blowing Policy
Policy Statements
In an effort to strengthen corporate governance practices, Singapore Buddhist Free Clinic (SBFC) has adopted a Whistle-Blowing Policy to provide the staff a platform to raise any concerns which may be related to fraud, Corruption, Misconduct, and Drug Abuse, Criminal Act etc., that involve SBFC staff, vendors or any other related parties.
Reporting Channels

You might want to contact us via the channels below:
•Email: WhistleBlowing@sbfc.org.sg
•Mail: Whistle blowing Investigation Officer
Singapore Buddhist Free Clinic
Level 4, 48 Lorong 23 Geylang
Singapore 388376

Two Board members are appointed to be in charge of the reporting channels and access to the email above.

How and What to report?
Whistle-blowers may report in good faith their concerns by providing the following information:
Name(s) of person(s)/Company(ies) involved
Date, time and location of incident
Frequency of occurrence
Value of any money or assets involved
Physical evidence (if any)
Any other information that may substantiates their concern

Whistle-blowers to put their names (or at least an email address) to the allegations in case further information or clarification is required. To the extent feasible and permissible, SBFC will not reveal the identity of the whistle-blower.