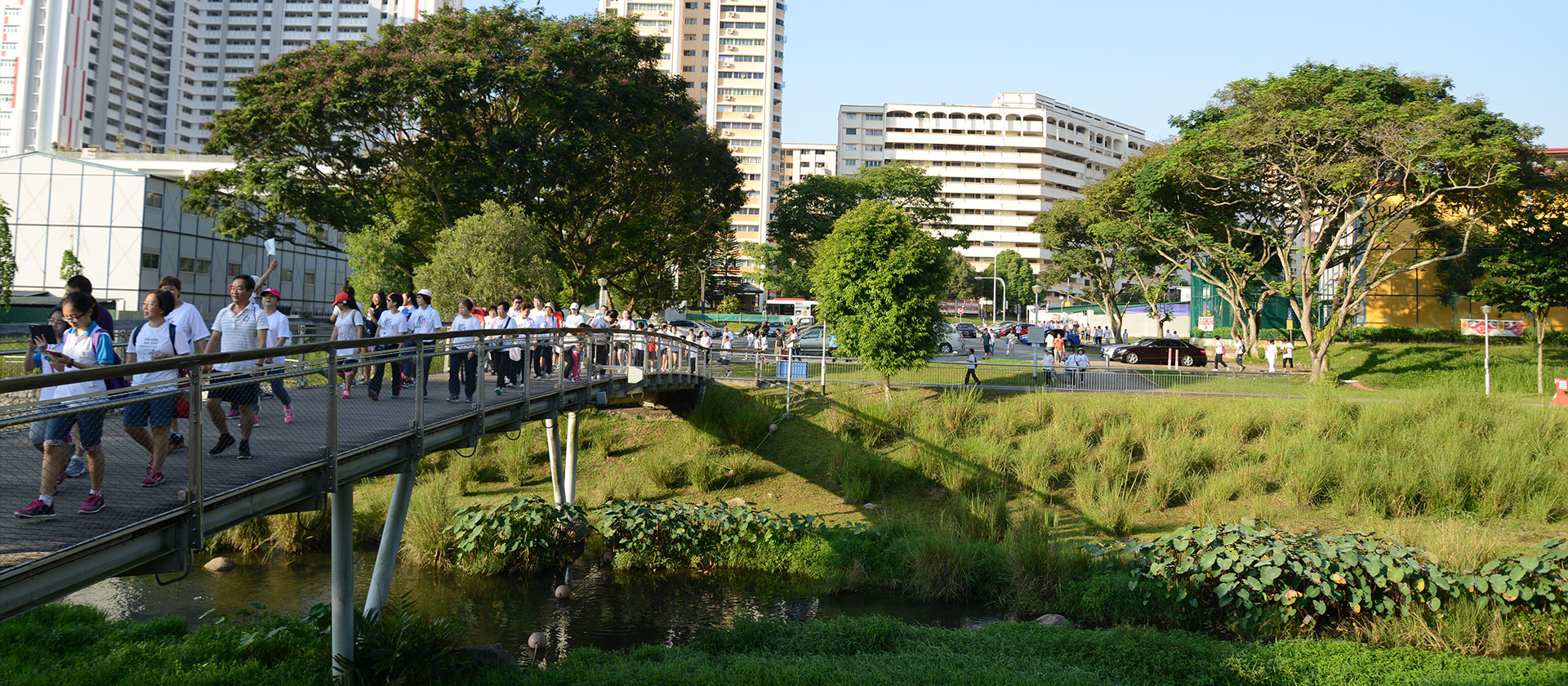 News Release
18 Dec 2022
Health Walk 2022
Health Foremost Good Deeds Greatest Joy
Healthy Walk event will conduct on 18 Dec 2022, 7.30am at Kong Meng San Phor Kark See Monastery.
The route: from Monastery to Bishan Park and back to the Monastery.
Fundraising Period: 01/10/2022 - 31/12/2022
Donation via online Giving.sg or Give.asia campaign is able to obtain Tote Board & GOV $ for $ matching!
You may click on the campaign to make donation.
31 Oct 2022
Notice of Closure on Anniversary Day
Our clinics will be closed on 21 Nov 2022 (Monday),
SBFC Anniversary Day
Services will resume on 22 Nov 2022 (Tuesday)
We apologize for any inconvenience caused.
Thank you!
20 Sep 2022
Closure Notice 02/10/2022 - 08/10/2022
Clinic on 2nd floor will be closed for one week for painting and repairing works
from 02/10/2022 to 08/10/2022
Services resume on Monday 10/10/2022
Apologise for the inconvenience
08 Aug 2022
Closure For Renovation 15/08/2022 - 20/08/2022
Third floor will be closed from 15/08/22 to 20/08/22 for renovation works.
Consultation at Cancer Treatment Centre suspends for a week.
Service resumes on Monday 22/08/22
We apologise for the inconvenience caused.
14 Jul 2022
21/08/2022 TCM Course Webinar
31 May 2022
17/07/2022 TCM Course Webinar
31 May 2022
Recruitment
General cum Acupuncture Physician
Working Place / Time
Geylang HQ / Mon – Sat
1:30pm—5:00pm
Applicates please send your resume/CV to
sftang@sbfc.org.sg
Only shortlisted candidates will be contacted
08 May 2022
E-Flag Day 2022
Fundraising Period from 08/05/2022 -- 08/08/2022
Please support us using the channels below:
1、Donation Platforms:
* www.giving.sg/sbfc/e_flagday2022
* www.sbfc.give.asia/e_flagday2022
2、Cheque Donation:
Payable to: SINGAPORE BUDDHIST FREE CLINIC
Please indicate "Flag Day 2022" at the back and send to:
48 Lorong 23 Geylang Singapore 388376
3、Cash Donation: Please proceed to SBFC HQ or Branches.
Contribution is able to obtain Tote Board & Gov $ to $ matching
01 Oct 2021
Healthy Walk 2021
Health Foremost Good Deeds Greatest Joy
Fundraising Period: From 01/10/2021 to 31/12/2021
Healthy Walk is our annual walkathon event, affected by the COVID-19 situation, we exercise a more flexible and convenient way, inviting Healthy Walk Ambassadors to challenge 5000 steps daily from 21 to 30 October, total of 50,000 steps in 10 days to encourage physical and mental well-being.
Our Healthy Walk Ambassadors will help in the promotion and publicity of our free clinic service, appealing online donations to our Medical Fund (no collection of cash on behalf). Please support us in taking care of those who need TCM service! Contribution is able to obtain Tote Board & GOV $ for $ matching.
28 Jul 2021
Safe Management Measures Circular 28/07/2021
To reduce risk of COVID-19 transmission, admission into our Clinic premises is required to:
use TraceTogether Token to register check-in or
use TraceTogether mobile App to register check-in
no entry for those received "Health Risk Warning" (HRW) SMS
Everyone is responsible for safety prevention of the pandemic. Decline acceptance for non-cooperative.
17 May 2021
Safe Management Measures Circular
Hereby inform: with the surge in COVID-19 confirmed cases of community infection, the government has tightened measures. Our Clinic will take stricter precaution to reduce the risk of transmission. Acupuncture treatment will be suspended from 18th May till further notice. (General consultation as normal)
Please postpone the date of consultation if not necessary. In view of the situation, physicians could prescribe more days of medication if deem appropriate.
Public to use TraceTogether app or token for entry into our clinics' premises.
NRIC barcode scanning check in will not be allowed from 1st June.
Safe protection is the responsibility of each and every one.
We apologize for any inconvenience. Thank you.
10 May 2021
E-Flag Day 2021
Please support Singapore Buddhist Free Clinic E-Flag Day 2021!
We are allowed to roll out a Flag Day for 2021, in view of the COVID-19 circumstances, we will bring this event online.
Please scan the QR code from 10th May to 10th Aug 2021.
24 Jun 2020
"Golden Jubilee Special Issue" was sent for printing, pdf version is available online
The celebration of the 50th anniversary of the Free Clinic's Golden Jubilee include medical forums, charity shows, the addition of the 8th Clinic at Tampines, etc., ended successfully on November 24, 2019.
A detailed development history of 50 years has also been sent for printing. A 300-page special issue is expected to be released in mid-July, and it is free for reading. The public can also click here to view it.
11 Oct 2019
Winning Singapore Prestige Brand Award again
The "Singapore Prestige Brand Award" is an annual event co-sponsored by the Association of Small and Medium Enterprises and the Lianhe Zaobao. We submitted our application at the invitation of the organizers this year, and finally won the judgers' affirmation and won the Special Merit in 2019. .
We would like to thank all the community for their support and encouragement. Our team is encouraged and will put in more efforts to improve the service level towards our patients!
(Note: We also won the award in 2013)
03 Oct 2019
Change of Operating Hours
26 Dec 2018
The SBFC 8th Branch will be setup at Tampines Town
The new branch clinic at Blk 156 Tampines Street 12 will be providing various services such as General TCM services, Acupuncture, Cancer treatment and Counselling services. The cost of renovation is estimated to be at $600,000. Furthermore, the first year's operational expense will amount to an estimated $800,000. We kindly seek the support of our members and the publics. Donation hotline is 67487292. We thank you for your generosity and continuous support.
01 Sep 2018
Cancer Treatment Service at Sembawang Branch
The Cancer Treatment Centre at Sembawang commences operation from September 2018, offering complementary treatment for cancer patients.
Physicians On Duty: TCM Lo Man Ping 9am to 12pm
TCM Ng Bee Hwa 1.30pm to 4.30pm
Fee Charges: Free Consultation. Medicine $3 per day, free for patients from age 65 and above.
Address: Blk 503A Canberra Link #01-13 Singapore 751503
Contact No:65556705
02 Jan 2018
Notice of adjustment of Medical and Acupuncture treatment fees