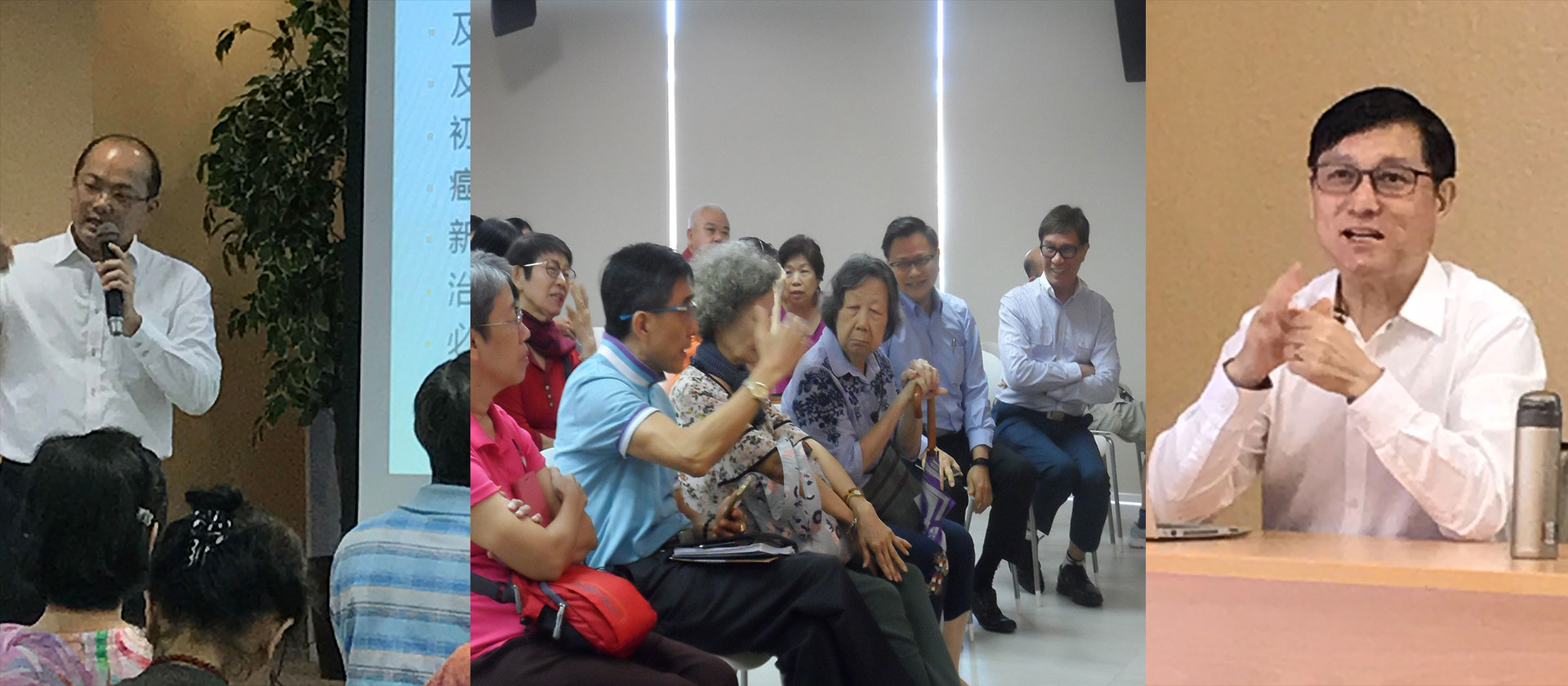 Course and Seminar
Continuing Professional Education (CPE) Courses for TCM Practitioners
Objective:
SBFC is one of the organizers of Continuing Professional Education (CPE) courses for TCM practitioners certified by the Traditional Chinese Medicine Practitioners Board (TCMPB). The objective is to encourage our practitioners to improve their practice level and provide quality services to the public.
Our TCM continuing education courses are also open to all TCM practitioners registered in Singapore.
Registration:
Practitioners under SBFC can sign up through the respective clinic managers.
TCM practitioners not under SBFC will have to register on our website by submitting Chinese and English name, TCM registration number and email address. Registration confirmation and course link (online course) will be notified via email.
Credits and Certificates:
SBFC will process application for credits for courses approved by TCMPB. Course certificates will be sent via email.
All participants are expected to attend onsite courses on time, and participants for online courses are to join with the video camera on through the lesson, otherwise it will be considered absent from course.
Course Fees:
If it is a fee-based course, it will be stated in the notice of the payment options available, including bank transfer to SBFC account OCBC A/C 509-059044-001 or PayNow to UEN S69SS0009J001 or payment by cash in person at our office (not applicable to credit or debit cards).
The course fee will not be refunded after payment (unless SBFC cancels or changes the date of the course/seminar). SBFC is not responsible for applying reimbursement provided by the Ministry of Health on behalf of the participants.
---
Medical and Health Seminars
Objective:
SBFC organises free health seminars with the objective of prevention is better then cure, also to provide common medicine knowledge and promote health.
Delivery Method:
Webinar: Conducted online.
Offline seminar: Auditorium at 7th floor, SBFC building.
Registration:
The public is to register on our website, submitting Chinese and English name and email address. Registration confirmation and course link (online course) will be notified via email.
Personal information
Regardless of whether one is participating in TCM continuing professional education courses or public seminars, after registration, participants and considered that they agree SBFC to use the personal information provided for video recording, publication, media promotion or copying on the website of SBFC. If you do not agree with the above, please make a statement and obtain the consent from SBFC.